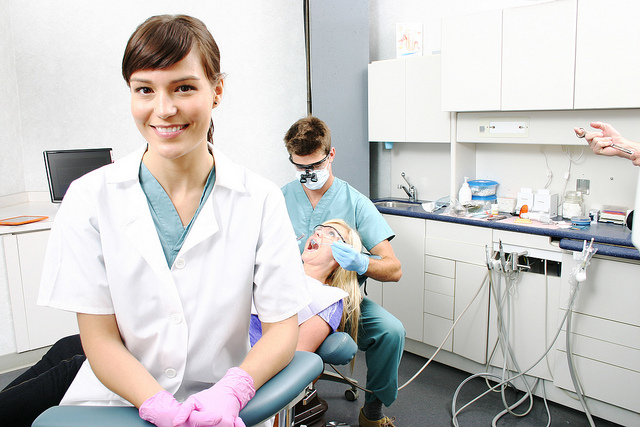 The horizontal body position keeps patients the most stable during their treatment.  In consideration of the reduction of burdens on patients for a stable body position during treatment, Tempur mattresses and pillows are used for additional comfort while you position yourself for oral care.  Tempur mattresses are made from a unique material with a pressure distributing function and were originally developed by NASA for seats installed in the space shuttles. They will keep the stresses you may feel during your treatment to a minimum even for a long time.
In addition to spinal comfort, Dougherty Dentistry offers magnetic headsets targeted on your TMJ muscles for those who may have trouble with sustaining an open mouth. This technology creates a landscape of peaks and valleys of magnetic energy considered ideal for muscle relaxation. The power and depth of field of these magnets (flux) make them ideal for relaxing the muscles of the jaw joint. The TMJ muscles extend to the middle of skull up under the eyes. We have not had one patient that has said that these magnets did not make them more comfortable and helped them stay open.
If you have more questions about how we provide first class comfort during your dental treatment give us a call at (303) 369-1069.  We can't wait to show you how we take patient comfort to the next level.